Endourology at the Extremes Series: Older Age, Children and Critical Body Mass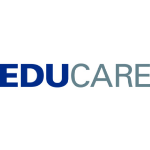 EDUCARE Urology and Pelvic Health, EMEA
See more
Urology

Effective duration: 1h30

13h30

English
Training details
Our Autumn/Winter webinar series looks at the challenges presented by patients with urolithiasis who fall are at the extemes of age – children and older people and stone disease in patients with a high body mass index.

With an ageing population, an epidemic of metabolic syndrome, stone disease in the elderly and obese is increasingly common. Improvements in instrumentation, imaging modalities, and multidisciplinary care mean that endourologists are increasingly being asked to collaborate with their paediatric colleagues in the care of children with urolithiasis.

This webinar series hopes to cover the challenges posed to the endourologist by these extremes. We hope you can join us !

All events – Amsterdam time zone 19.00 to 20.30

Thursday 14th October Paediatric Urolithiasis 1
Thursday 21st October Stone Disease in Older Age
Thursday 28th October Stone Disease in patients with a Critically High Body Mass Index
Thursday 4th November Paediatric Urolithiasis 2
Thursday 18th November PaediatricUrolithiasis 3
Thursday 25th November Paediatric Urolithiasis 4
Thursday 9th December Paediatric Urolithiasis 5
Thursday 16th December Paediatric urolithiasis 6




Thursday 14th October Paediatric Urolithiasis 1 - Chair: Palle Osther
· Aetiology of urolithiasis in children – metabolic and anatomical
· Epidemiology of Paediatric Urolithiasis
· What setting for Children's Endourology


Thursday 21st October Stone Disease in Older Age - Chair: Silvia Proietti
· Aetiology and epidemiology of stones in the older person- Armin Secker
· When are older people at high risk and per-operative considerations – TBC Anaesthetist
· Active Surveillance or stone-free in one procedure - Silvia Proietti
Cases
Flexible Ureteroscopy – Olly Wiseman
PCNL – Armin Secker
Combined Intrarenal Surgery – Silvia Proietti
Thursday 28th October Stone Disease in patients with a Critically High Body Mass Index - Chair: Silvia Proietti

· Metabolic Syndrome , obesity (trends) and Stone composition differences –
· Avoiding Surgery – options for medical management
· Challenges for ESWL in obesity and morbid obesity
Cases

Thursday 4th November Paediatric Urolithiasis 2 - Chair: Palle Osther

· Imaging in Children – Dr Susanna Osther
· ESWL in children, cases – Dr Susanna Osther and Palle Osther – discussion


Thursday 18th November Paediatric Urolithiasis 3 - Chair: Palle Osther
Access in children: roundtable case discussions


Open – is there still a role?
Laparoscopic and robotic surgery in children
Retrograde access
PCNL
Thursday 25th November Paediatric Urolithiasis 4 - Chair: Palle Osther
Ureteroscopy in Children - Cases
Thursday 9th December Paediatric Urolithiasis 5 - Chair: Palle Osther
PCNL in children
Prone versus Supine panel discussion
PCNL Cases
Thursday 16th December Paediatric Urolithiasis 6 - Chair Palle Osther
Follow up
· Long term prognosis and recurrence
· Aetiology and recurrence prevention
· Complications
· Transfer to adult care
· Cases

What will you learn?
Managing Urolithiaisis in the Elderly
Urolithiasis and Comorbidity
Plan access to the collecting system in children using X-Ray and Ultrasound
Know when to refer the child with urolithiasis
Understand instrumentation and lithotripsy options in the paediatric population
Manage stone recurrences in the paediatric population
Plan access to stones in the ureter and kidney in children
Plan ESWL in children
Plan imaging investigations for stones in children
Understand the aetiology of paediatric urololithiais
Enter into a dialogue with patients to detemrine their goals for treatment and make a shared care decision together on treatment options
Plan entry, intervention and exit strategies for complex endourological interventions
Proactively manage the surgical procedure to minimize complications
Counsel patients on the expected results of surgery, the potential complications and device survival and durability
Educational methods
Live classroom , Clinical case
Target audience
Endourologists,Paediatricc Urologists and urology residents who want to learn more about endoruology at the extremes of age and body mass.
Technical terms of access
Methods of learning and technical assistance
Webinar cases discussions with surgical movies and panel discussions.

Contacts
Glyn Burtt, Director of Medical Education, Boston Scientific urology and Pelvic Health.

Program
See Description above for the whole series.
Speakers
Units
Paediatric Urolithiasis 1
Stone Disease in Older Age - 21/10
Stone Disease in patients with a Critically High Body Mass Index
Paediatric Urolithiasis 2
Paediatric Urolithiasis 3
Paediatric Urolithiasis 4
Paediatric Urolithiasis 5
Paediatric Urolithiasis 6