Course 1: Rectal Cancer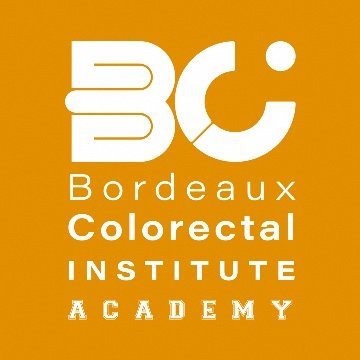 Visceral and digestive surgery - Colorectal Surgery, Hepato-Gastroenterology, Radiation oncology, Diagnostic Imaging and Radiology

4h

English
Training details
The Bordeaux Colorectal Institute Academy is born from the ambition to carry a new concept of education in colorectal disease. Our Academy propose to the attendees to integrate an international community based on an integrative approach. The Scientific Board is made up of 24 international Key opinion Leaders with a trans-disciplinary approach.
The BCI Academy course involves 3 cycles of 4 months per year including Webinars, Podcast, Smart replay, e-clinical cases and video session. Attendees will be able to submit their own cases in order to have experts' feedback, and will have facilities for clinical immersion.
This innovative programme allows a continuous and integrative online formation with the best leaders all over the world through the BCI Academy community.
What will you learn?
Reading rectal cancer MRI
Tailoring medical and surgical approaches in rectal cancer
Criteria for considering organ preservation in rectal cancer
New strategies for low rectal anastomosis
Salvage surgery after failure of low anastomosis
Educational methods
E-learning course, Live classroom , Clinical case
Program
Webinar - May 3rd 2023 at 6pm CEST
Oncological strategy
« Nodes, EMVI, TD: who is who? » Stéphanie Nougaret (FR)
« Consolidation vs. Induction: Can we consider Low vs. Mid rectal cancer? » Josh Smith (USA)
« Watch-and-wait vs. local excision: Is there any continuum? » Rodrigo Perez (BRE)
Webinar - May 23rd 2023 at 5pm CEST
Surgical strategy
« Tailoring approach for mid and low rectal cancer »

Patricia Sylla (USA) & Deena Harji (UK)

« Where, When and How to performTTSS? »

Antonino Spinelli (IT)

« The Redo anastomosis: Tips and Tricks »

Jérémie Lefevre (FR)
Podcast Interview - June 15th 2023
Rectal Cancer treatment from interventional Gastroenterologist point of view - Dr. Jérémy Jacques
2 e-clinical cases
2 commented surgical videos
Speakers
Units
Rectal Cancer treatment from interventional Gastroenterologist point of view
Podcast - Dr Jérémy Jacques (gastroenterologist at ChU Limoges) is interviewed by Prof. Quentin Denost.
Commented Surgical Video
Commented Surgical Video
Commented Surgical Video
Commented Surgical Video