Course 2: Benign Colorectal disease in young patient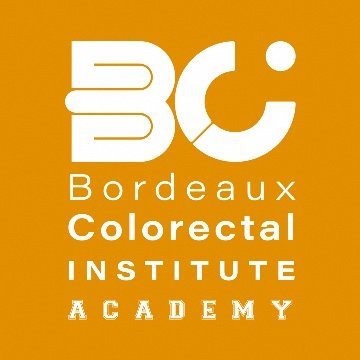 Visceral and digestive surgery - Colorectal Surgery, Hepato-Gastroenterology, Medical Gynaecology, Diagnostic Imaging and Radiology

4h

English
Training details
The Bordeaux Colorectal Institute Academy is born from the ambition to carry a new concept of education in colorectal disease. Our Academy propose to the attendees to integrate an international community based on an integrative approach. The Scientific Board is made up of 24 international Key opinion Leaders with a trans-disciplinary approach.
The BCI Academy course involves 3 cycles of 4 months per year including Webinars, Podcast, Smart replay, e-clinical cases and video session. Attendees will be able to submit their own cases in order to have experts' feedback, and will have facilities for clinical immersion.
This innovative programme allows a continuous and integrative online formation with the best leaders all over the world through the BCI Academy community.
What will you learn?
Reading pelvic MRI in endometriosis
Rules to consider before, during and after deep endometriosis resection
Salvage surgery after pelvic sepsis in endometriosis
Criteria to use stoma in IBD
Which surgical approach and the place of robotic surgery in IBD
When and how to propose continent ileostomy
Educational methods
E-learning course, Live classroom , Clinical case
Program
Webinar - Sept 7th 2023 at 6pm CEST
Endometriosis
« MRI and endometriosis : How to interpret the symptoms? » Isabelle Thomassin (FR)
« The BIG rules in surgery for endometriosis » Benjamin Merlot (FR)
« How to treat deep digestive endometriosis » Horace Roman (FR)
« Management of anastomotic leakage after surgery for endometriosis » Quentin Denost (FR)
Webinar - Sept 20th 2023 at 6pm CEST
Inflammatory Bowel Disease
«

Stoma in IBD : what do we expect?

»

Laura Beyer (FR)

«

Robotic approach in IBD : which indication for which benefit?

»

Patricia Tejedor (ESP)

«

Kock pouch : indications, tips and tricks ?

»

Pär Myrelid (SE)
Podcast Interview - Sept 25th 2023
Social media and colorectal disease: why and how to use it ? - Deborah Keller (USA)
Podcast Interview - Oct 23rd 2023
My practice in IBD : Evolution over time - Yves Panis (FR) and David Laharie (FR)
2 e-clinical cases
2 commented surgical videos
Speakers
Units
Social media and colorectal disease: why and how to use it ?
Podcast - Dr Debby Keller
My practice in IBD : Evolution over time
Podcast - Dr Yves Panis & Dr David Laharie
Commented Surgical Video
Commented Surgical Video
Commented Surgical Video
Commented Surgical Video
Training suggestions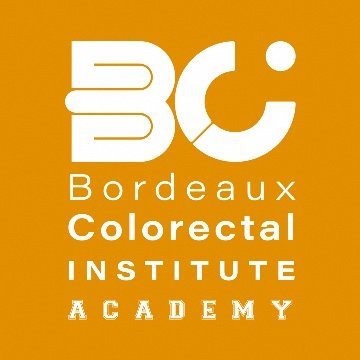 Visceral and digestive surgery - Colorectal Surgery
See more