Joshua Daniel Rains
Overview
Oklahoma, United States
English
Content available at any time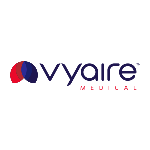 Vyaire Medical
Replay - Patient Safety and Quality Monitoring of the Ventilation Patient
Joshua Daniel Rains
Other
See more
Work experience
Manager of Patient Safety
Review patient safety concerns for process improvement. Investigate potential claims for the health system. Provide process improvement education to all disciplines. Manage and oversee event reporting for the health system.
Since 2021
Integris Health
Director of respiratory care
Draft and implement new policies and procedures to improve patient outcome. Implement new practices to reduce ventilator length of stay. Develop and implement new strategies for patient outreach program to reduce readmission of COPD patients. Direct
From 2017 to 2021
Integris Baptist Medical Center
Independent Practice
Practice in various areas of law including wills, trust, estate planning, medical negligence, personal injury, and family law.
Since 2014
Education
Juris Doctor
2013
Oklahoma City University School of Law
Bachelor of Science in Organizational Leadership
2010
University of Central Oklahoma
Associate in Applied Science, Respiratory Therapy
2003
Rose State College