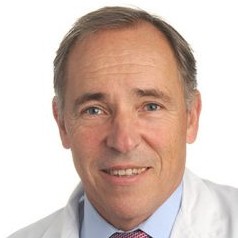 Prof. Nils Peter Wiklund, MD, PhD
Overview
Stockholm, Sweden
Professor in Urology
English, Swedish
Work experience
Professor in Urology, Chairman
In this position 33% of the time is assigned for research
Department of Molecular Medicine and Surgery, Section of Urology
Since 2007
Karolinska Institutet
Head of Dept. of Urology and Consultant
Department of Urology
From 1999 to 2006
Karolinska University Hospital
Assisting Head
Department of Surgical Science
From 1999 to 2005
Karolinska Institutet
Education
Specialist training in Urology (Urology, General Surgery,Anesthesiology)
1993
Karolinska University Hospital
Internship (General Surgery, Internal Medicine, Psychiatry, General Practitioner)
1989
St:Göran Hospital Stockholm Sweden
PhD Physiology
1985
Karolinska Institutet
Pubmed
Effect of aerobic exercise and diet on liver fat in pre-diabetic patients with non-alcoholic-fatty-liver-disease: A randomized controlled trial.
2017
Scientific reports
Read it here
Robot assisted radical cystectomy with totally intracorporeal urinary diversion: initial, single-surgeon's experience after a modified modular training.
2017
Minerva urologica e nefrologica = The Italian journal of urology and nephrology
Read it here
Development and validation of 3D printed virtual models for robot-assisted radical prostatectomy and partial nephrectomy: urologists' and patients' perception.
2017
World journal of urology
Read it here
Professional associations
Swedish Association of Urology (SUF)
Member
Scandinavian Association of Urology (NUF)
Member
European Association of Urology (EAU)
Member